The Dekalb Baron baseball team hosted the Concordia Cadets in their regular season finale on Monday night.
Good defense, timely hitting, and an excellent pitching outing from Will Vadney propelled the Barons to a 7-1 win, and sent eleven Dekalb Barons out on a winning note on their special night that ended the regular season.
Matt Frane, Landon Emenhiser, Carter Stafford, Jacob Dickey, Scott Day, Phil Bassett, Ty Rottger, Cody Burniston, Bayley Coleman, Nick McDonald, and statman Wade Hantz were all introduced with their parents in a ceremony before the game that paid homage to their careers at Dekalb.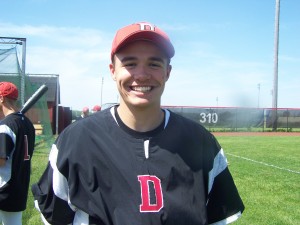 The game highlight on this night though, was the complete game, seven strikeout, no walk performance by Vadney. He was in control throughout, pitching with confidence, working quickly, and keeping the Cadets off balance for the entire game.
Dekalb's offense came through with a number of timely hits. Leading the attack were Emenhiser, Coleman, and Frane who each tallied two hits.
The Barons will start Class 4A sectional play on Thursday night when they will play FW Northrop at Dekalb High School, starting at 5:00 pm.