The Carroll Chargers baseball team brought their swag to Dekalb High School on Tuesday night to take on the Barons in the NHC finale for both of these baseball teams for this season.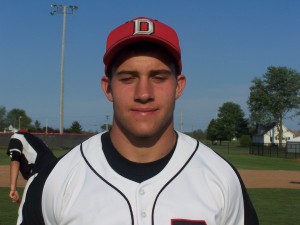 Carroll, the 2 time defending class 4A state champions, started early & fast, as they tallied 5 runs in the first 2 innings off of Dekalb starter Carter Stafford.
The Barons were their own worst enemy in the first inning, as a couple of miscues contributed to 2 runs scoring.
As the night wore on, you could see that the Chargers look like a team that is primed for a possible "three-peat."
Good pitching, timely hitting, making the plays on defense, it all was present at Baron field on this night, but unfortunately for Dekalb, it was coming from the other dugout.
All that the Barons could muster on the offensive side were 3 singles, 2 from Stafford, and one from Ty Rottger.
The sectional starts next week, and maybe if these teams meet again, Dekalb can find a way to knock off the Chargers.