On Thursday night, the Dekalb Barons, playing in their Dekalb Class 4A sectional baseball opener, came from 3 runs down to rally and overtake the Northrop Bruins, and win by a score of 7-6.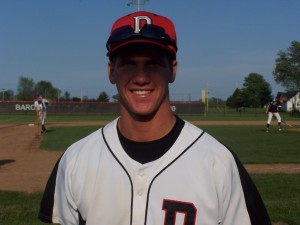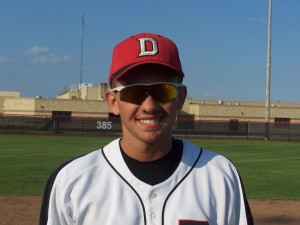 Dekalb fell behind by 3 runs after the first inning, and things weren't looking good. The Barons were possibly flashing back to their regular season game with the Northrop, a game that the Bruins won 10-0.
With the win, the Barons will move into semi-final play on Monday, where they will be taking on the Columbia City Eagles at 12:30 pm. The Eagles won their first game over FW Snider by a score of 6-4.
But then, starting in the second inning, Dekalb had a number of unsung heroes step up, and when it was all said and done, the Barons were moving on in sectional play.
In that second inning, Ty Rottger got things going with a double, and that hit was his first of three on the evening. Dekalb plated 2 runs in that inning, and they trailed by 1 going to the third. Northrop added 2 more runs in the second, and the Barons trailed by 3 once again 5-2.
Dekalb then came to bat in the pivotal third inning. After Bayley Coleman scored to cut the lead to 2, junior second baseman Logan Schilling stepped to the plate and launched a three-run blast to left field that gave the Barons a lead they would not relinquish.
Senior shortstop Scott Day drilled a solo shot of his own in the top of the sixth inning to make it 7-5. It was a very important insurance run, as Northrop scored in the bottom of the sixth to make it a one run game, but they would get no closer.
Kudos must also go out to junior pitcher for Dekalb, Dylan Cagle. After giving up those 5 early runs, he settled down nicely and pitched a complete game.
If the Barons can get the win against Columbia City, they will play in the championship game on Monday night at 7:00 pm against the winner of Carroll and East Noble.